Check'In has several detection modes to adapt to all uses, discover them in this article.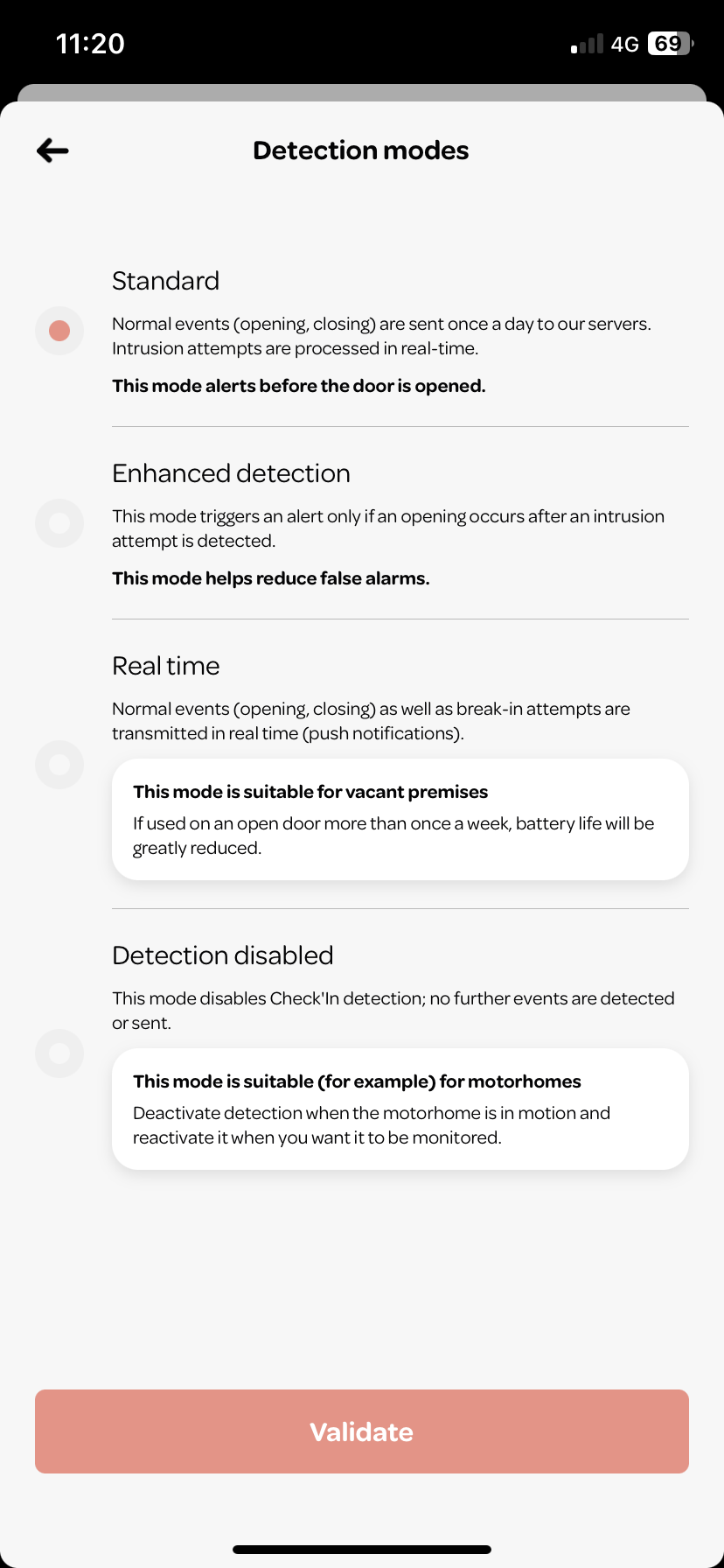 Standard
The standard mode is the default mode of Check'In.
Normal openings are recorded by Check'In and reported once a day in your application during the cyclical test.
Intrusion attempts are transmitted in real time and you receive a notification as well as an SMS.
This mode is suitable for most uses and allows you to prevent and deter at the first signs of intrusion even before the door is opened.
Reinforced detection
The reinforced mode triggers the alert only if an opening occurs after a detection of an intrusion attempt.
This mode reduces false alarms in a context of construction work, for example.
Real-time
In this mode, all openings are transmitted in real time.
Attempts of burglary are also transmitted in real time.
Warning: This mode is suitable for vacant premises or vacation periods. Used on a door opened more than once a week, the battery life will be greatly reduced.
Detection disabled
This mode deactivates Check'In's detection, and no more events will be detected or sent.
This mode is suitable (for example) for a motorhome. Disable detection when the motorhome is moving and reactivate it when you want it to be under surveillance.
All of these detection modes can be programmed via the calendar functionality explained in this article.