When Check'In detects an intrusion attempt, a push notification and an SMS are sent to you. An SMS is also sent to your emergency contacts if you have set them up.
To ensure that you don't miss any alerts, a critical notification feature is available on the Check'In iOS app (iPhone only). When you receive a critical notification, your iPhone will emit a siren sound even if it is on silent mode or "Do Not Disturb".
These critical notifications are only sent in the event of an intrusion attempt.
To adjust your preferences for these critical notifications, go to your iPhone settings: Settings > Notifications > Check'In. You can then enable or disable critical notifications.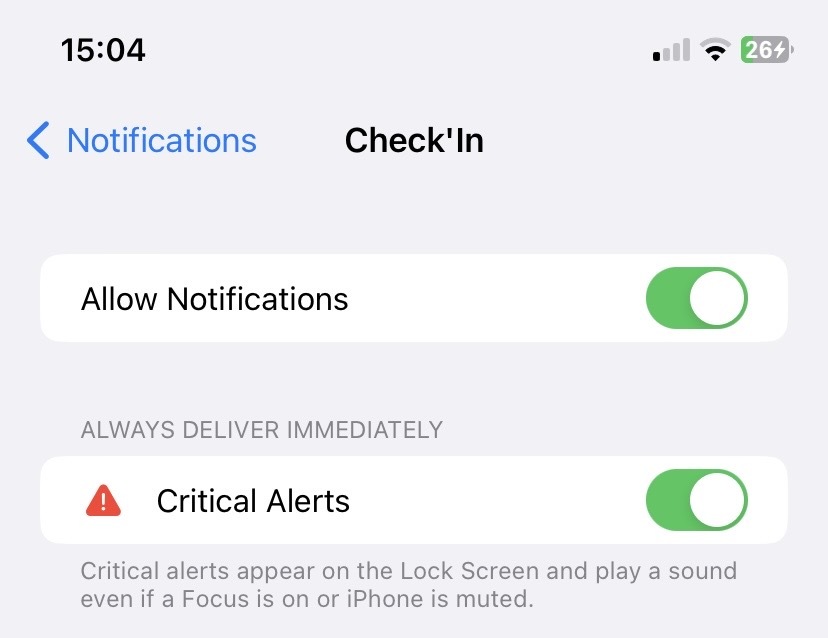 You also have the option to adjust your notification preferences through Check'In. To do this, go to the information page for a Check'In and then select Notifications.